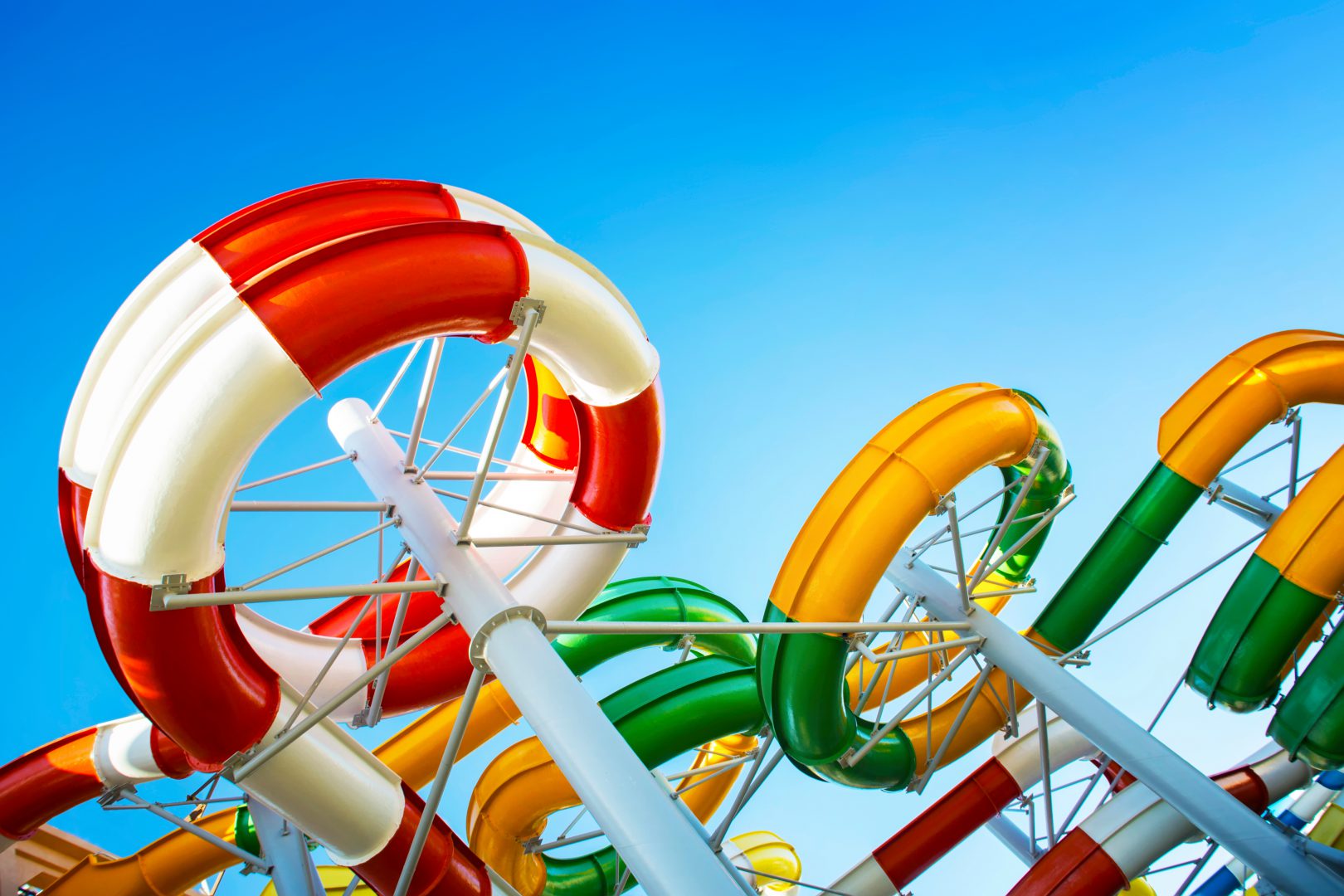 Tuscany as you like it
Theme Parks in Tuscany
Not just sea, rocky and sandy beaches. Organize unforgettable outings for adults and children.
How far?
Cavallino Matto – 33 km (20 miles) – 25 minutes by car.
Acqua Village – 18 km (11 miles) – 20 minutes by car.
Giardino Sospeso – 16 km (10 miles) – 15 minutes by car.
Acquario di Livorno – 27 km (16 miles) – 27 minutes by car.
Parco di Pinocchio – 90 km (55 miles) – 1hour and10 minutes by car.
Giardino dei Tarocchi – 173 km (107 miles) – 1 hour and 54 minutes by car.
One of the reasons why we consider ourselves to be the IDEAL place for a family holiday in Tuscany is our position. We are central and convenient for some of the most important Fun Parks in our region. Each one is centred on a specific theme and all of them welcome groups and families with children of all ages – and cater for all tastes.
Cavallino Matto
The largest fun park in the whole of Tuscany is at Marina di Castagneto Carducci, less than a half-hours drive from Villaggio Mietta. Fun and shows for all ages, Cavallino Matto is a "Must do" for all families, whether with children or not, and suitable, too, for adults who wish to taste the thrills of high adrenaline activity.
The "Acqua Village" at Cecina
The HawaianTheme Park at Cecina is only a 20 – minute drive from Villaggio Mietta. The Acqua Village, with its hundreds of metres of slides of all sorts, swimmigpools, waterfalls, games and water shows, is ideal for a special day out with all the family.
Il Giardino Sospeso (The Hanging Garden)
Only a 15-minute drive from Villaggio Mietta takes you to Giardino Sospeso Adventure Park. Within 600 hectares of high trunk oak and cedar woods in a protected area hung fun rope routes of various difficulty levels to enjoy a day of adventure in the open air. Suitable for children taller than 90 centimetres.
The Aquarium at Livorno
The Aquarium, that overlooks the elegant "Terrazza Mascagni" has recently been re-styled. A visit will take about an hour and a half. There are all sorts of sea creatures, from starfish to turtles, sharks, moray eels and tropical fish. There is also an Insect Room and the Reptile Area.
Pinocchio Park
The park dedicated to possibly the best-known Italian story – Pinocchio – is in Collodi, the village where it's author Carlo Collodi (who's real name was Carlo Lorenzini) grew up. The park has of course rides of different kinds, adventure courses, suspended bridges but also an interactive museum, puppet shows, swings, an adventure park and much more. But the most interesting and unique feature is a path that stretches in the woods and leads you through all the stages of Pinocchio's story, told by statues, all of which were created by famous 20th century Artists such as Pietro Consagra and Marco Zanuso. To complete your day, visit Villa Garzoni and Garden, the Butterfly house and the picturesque village of Old Collodi.
The Tarot Garden
A two-hour-drive from Villaggio Mietta there is a magical place, completely different from anything you have ever seen before. It is an Art Park, designed by Niki de Saint Phalle inhabited by sculptures that represent the main arcane mysteries of Tarot Cards. Suitable for both children and adults it is a walk without a guide, so each individual visitor can read and interpret it in their own way.