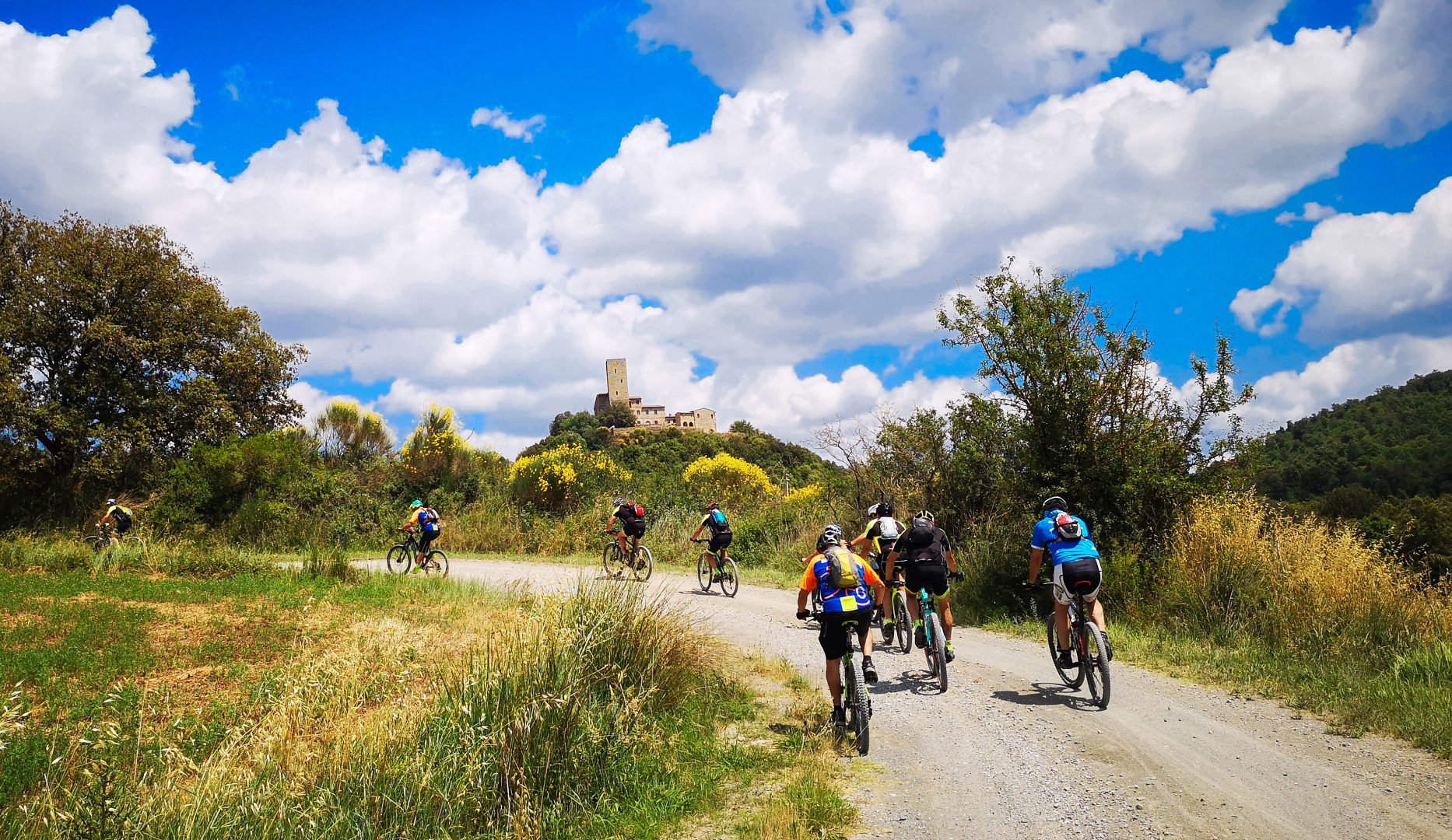 Tuscany as you like it
Sport and Nature on Etruscan Coast
Regenerate in a variety of different ways by the sea and sports tracks
Do which sport you prefer, find a new activity, in the gentle nature of the Tuscan coast.
How far?
Spiagge attrezzate di Castiglioncello – 350 metres (380 yards) – 5-minute walk.
Cala dei Medici – 800 meters (850 yards) – 10-minute walk.
Poggio Pelato – 6 km (4 miles) – 15 minutes by car.
Livorno – 28 km (17 miles) – 33 minutes by car.
Sports by the sea and in the mountains, hill paths, horse-riding and cycling. The variety of our surroundings offers the most suitable sport for everyone. So, yes Villaggio Mietta is, in fact, a good place to start from when organising your sporting holiday by the Tyrrhenian Sea. If there is one particular aspect that the people of Livorno will never deprive themselves of – apart from the sea and a good tan all year round – is practicing sports. Preferably in the open air.
There are many sports you can practice on the Tuscan coast: surfing, wind surfing, sailing, fishing – to mention just a few water sports alone. But you only have to turn round and look inland, to see groups of bikers and horse-riders, or trekkers in the hills and up the mountains. Midway between Castiglioncello and Livorno there are tennis courts, horse-riding groups, skating parks and golf courses, all on offer to sport lovers. 
In the area around Castiglioncello we suggest:
Bathing beaches with all commodities and beach sports, boats on hire, and pedal boats on hire.
At Cala dei Medici harbor (Porto Turistico) you can book sailing lessons, hire bikes and off-coast High – Sea charter yachts.
The town center at Castiglioncello offers tennis courts, a mini football court, and a bocce court.
Up Mount Poggio Pelato and on the "Colline Livornesi" (Hills of Leghorn) you can choose which trekking path you prefer, either to walk in the Mediterrenean Scrub where you will discover not only ancient mines, but also enjoy the very same breath-taking views that inspired generations of the Macchiaioli School of painters.
There are several different places where you can go surfing and wind surfing: Lillatro, il Muraglione at Castiglioncello, the Spiaggia del Sale at Antignano, Biscottino, Tre Ponti at Livorno or even directly at the beach resorts in Livorno: Bagno Fiume, Bagni Pancaldi Acquaviva are among the favourates for surfers.